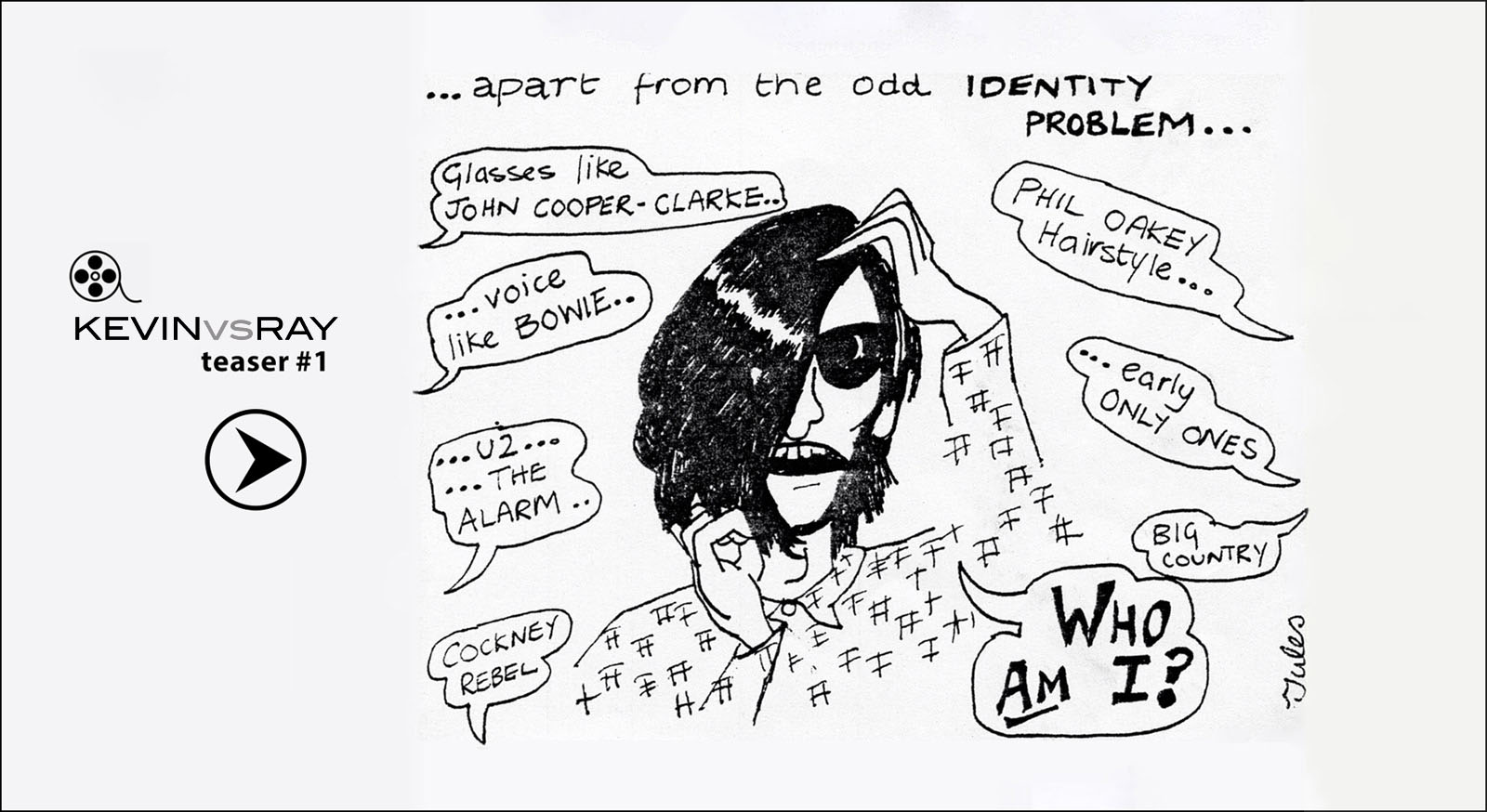 Kevin vs Ray is a documentary feature film written and directed by Eduardo Herrero and Manuel Lemos and ... see more →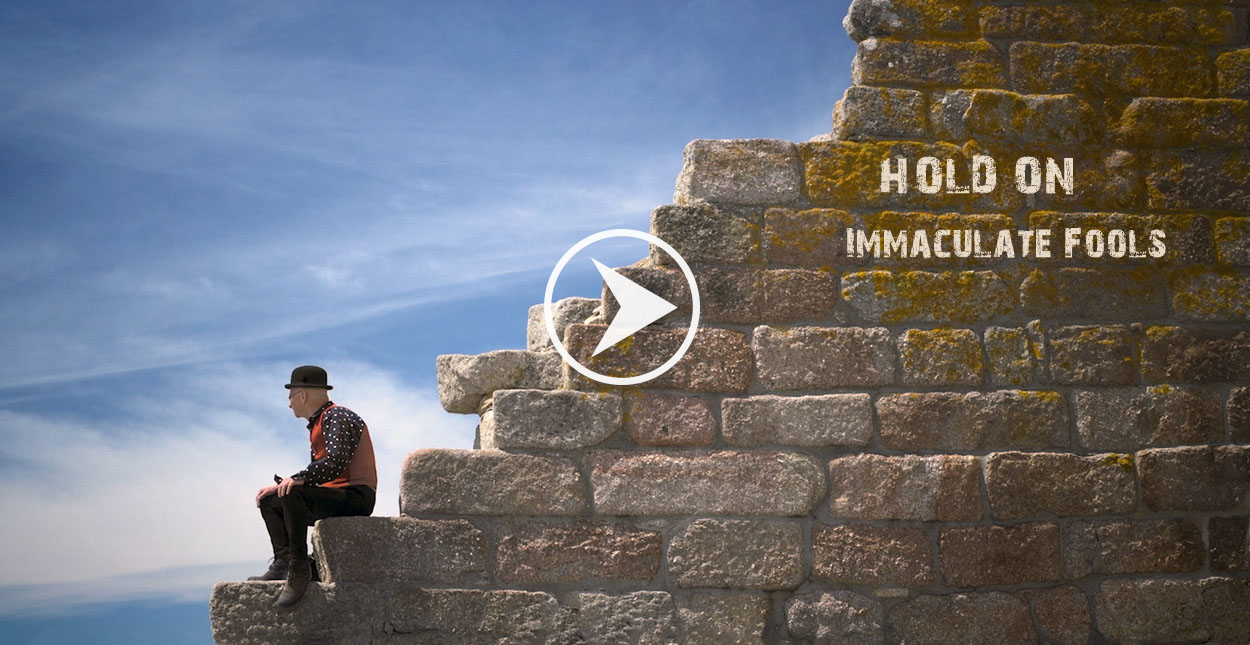 Promotional video of the album Keep the blade sharp, last work of Immaculate Fools. "Here's the story of my journey from Wales to Galicia" Kevin Weatherill.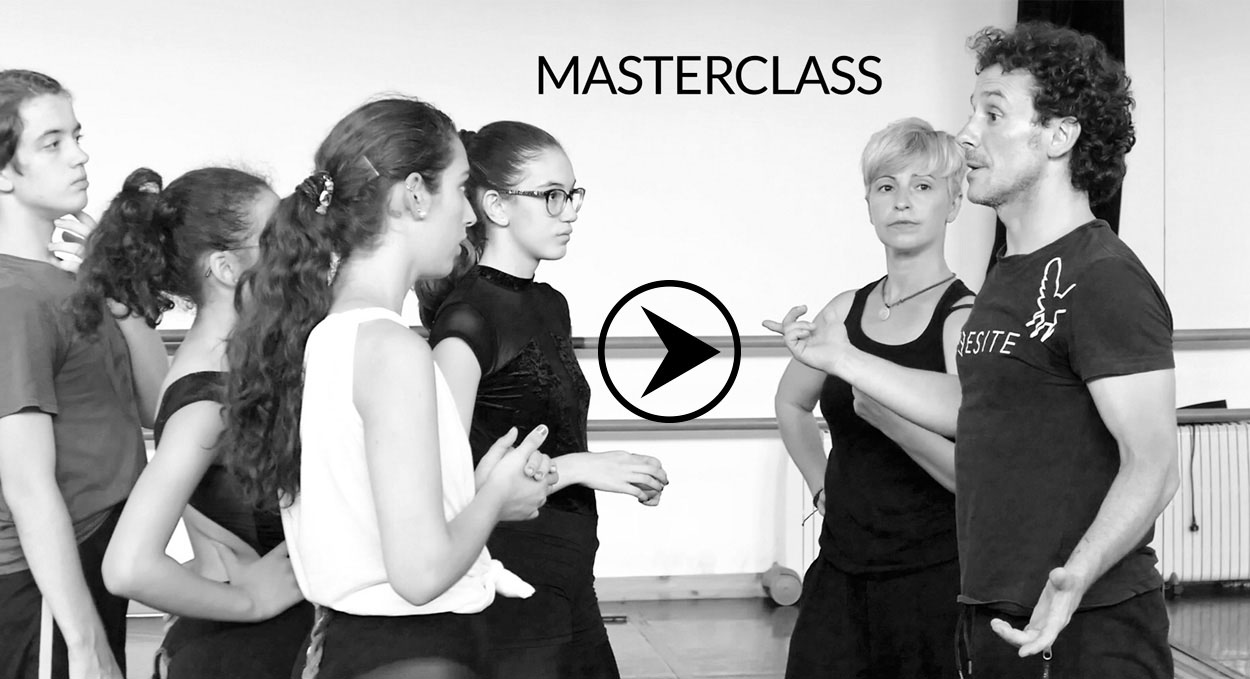 Video clip with an informative vocation and motivating the art of teaching and practicing dance. Images taken during the summer training program 2018 organized by the Galego Choreographic Center and directed by Mercedes Suárez. Images of the classes given by Gonzalo Zaragoza, Ana Alcázar and Victor Ullate.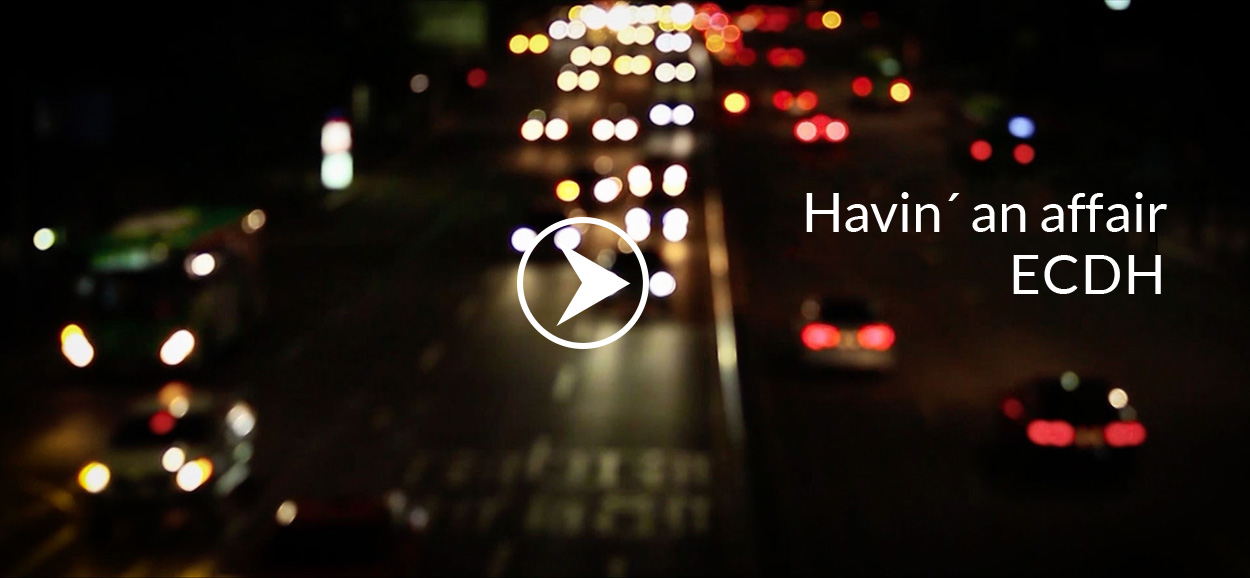 Havin'an affair is a music video inspired by a rock song of the same title with which starts "V", the latest work of En Casa del Herrero. The audiovisual bet takes the form of a narrative video clip of an absent interpreter with its own resources, Creative Commons images and texts inserted in the form of a lyric video.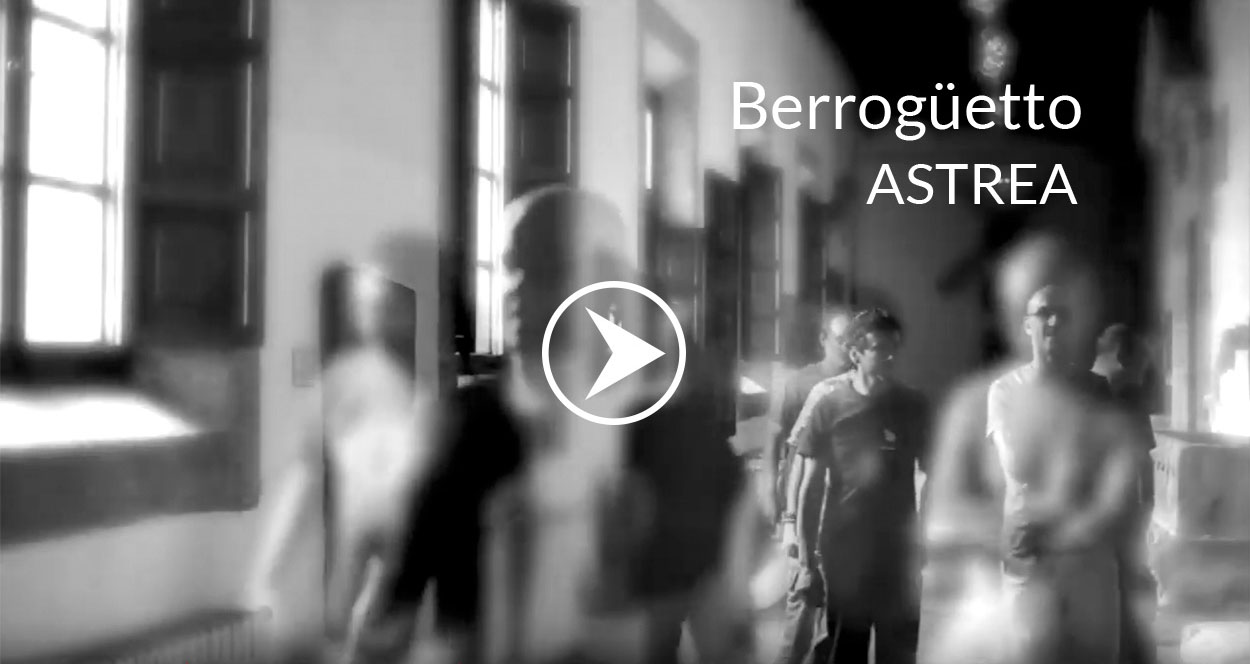 From that fresh and wonderful "Navicularia" back in 1996, Berrogüetto began a unique journey in the Galician music scene. Eighteen years sailing without loosing roots. Now they have returned to earth to end their career as a group, tired but proud of a trip full of discoveries. But like any sailor who longs for the land when the journey is long and the sea shortly after stepping on land, the germ of a new adventure already beats in their minds and hearts. Astrea is one of his latest creations, included in the album Kosmogonías (2010). In the opinion of Fernando Neira, author of the biography "Berrogüetto, O pulse da Terra" is one of the best topics of the group. Brief, simple in appearance, but very bright and vibrant, it's that kind of music that you also feel on your skin.
Duele is an audiovisual production in video format with a certain aesthetic vocation of short film, based on the folk rock ballad of the same title and with lyrics and music by Eduardo Herrero.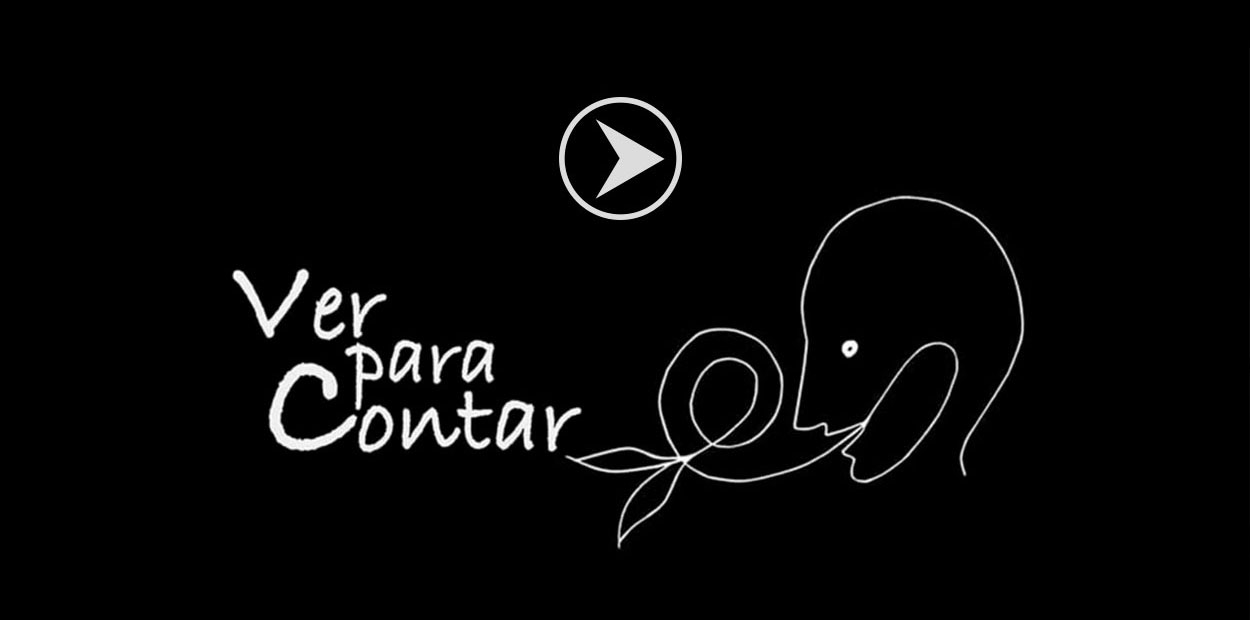 Video presentation of the project See to Tell, a playful-formative activity coordinated by the actress María Inés Cuadrado and the photographer Manuel Lemos that proposes a new way of approaching, observing and communicating our experience with nature. It seeks to involve the public in new ways of perceiving the landscape, of being inspired and discovering new ways of seeing and recording images. Images that as a journal of experiences will motivate us to relate our experience. An activity to learn and share the art of seeing and telling.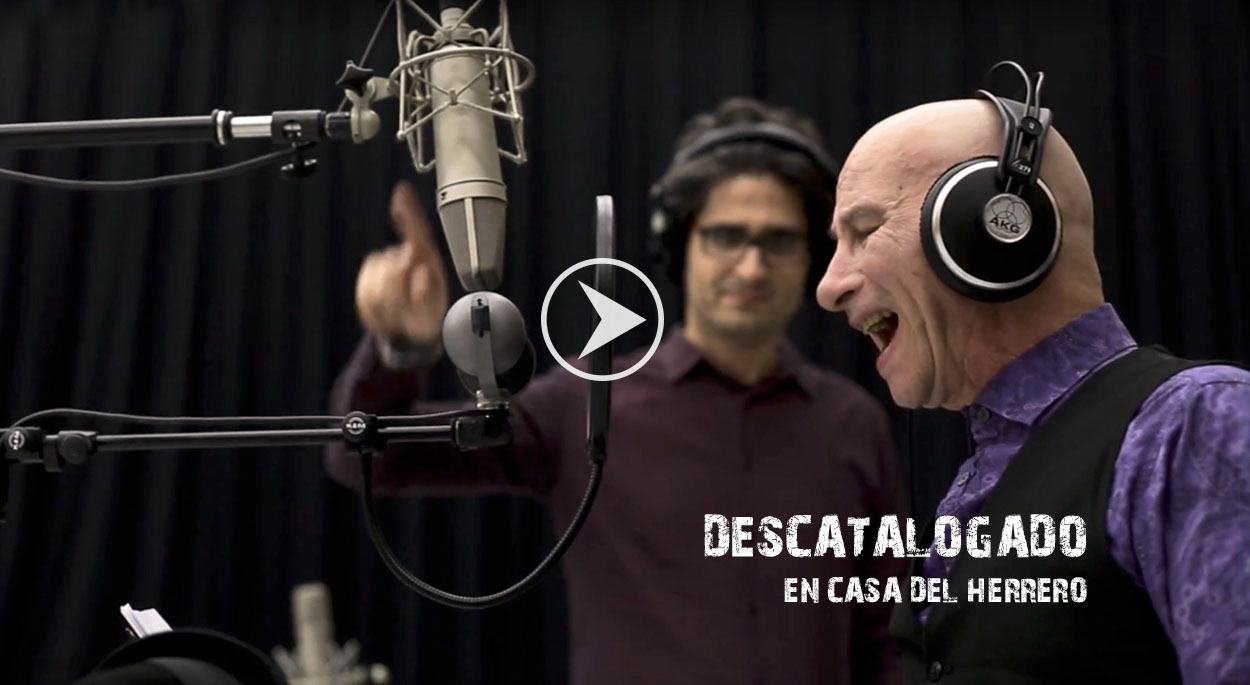 Video clip and promotional images of Descatalogado, the new EP of the En Casa del Herrero group, produced by Xabier Ferreiro (Luar Na Lubre and with the star collaboration of the leader of Immaculate Fools featuring Kevin Weatherill, in addition to the almost usual Mar Blanco, Javier Cedrón and Juan Folla Descatalogado contains new readings of four themes by Eduardo Herrero and a version of an old theme of the Inmaculate Fools.
Emotional tribute to one of the greats during the last Ketama concert in A Coruña. An excited Antonio Carmona reminds us of his eternal friend, performing a song that they sang so many times together.